MALCS Events for 2008-2009
April 29, 2009 11:15am-1:00pm
MU II
MALCS: Beyond the Bachelor's Degree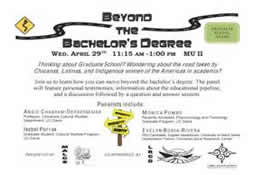 As part of La Raza Cultural Days week (LRCD), on Wednesday, April 29th, MALCS UCD chapter hosted a graduate school panel of Chicanas and Latinas who varied generationally in their academic career. This event focused on improving the educational pipeline for Chicana/o and Latina/o since only .02% of Chicana/os and Latina/os reach graduate school. Through personal testimonials and advice the four panelists were able to inspire the attendees who had a brief insight to graduate school.
The four panelists were Dr. Angie Chabram-Dernersesian, Professor in the Chicana/o Studies Department, Evelyn Boria-Rivera, Chicana/Latina Research Center's dissertation fellow for 2008-2009 year and PhD candidate in English at Notre Dame University, Isabel Porras, UCD graduate student in the Cultural Studies Group, and Monica Pombo, recently admitted into the Pharmacology and Toxicology Program at UCD. Each of the panelists shared their experience applying for graduate school and later being a graduate student. The panelists were in different levels of academia so the attendees had different examples and perspectives on graduate education.
Dr. Chambram-Dernesesian, recounted her experience being the first generation in her family to go to college and obtain a doctoral degree. She also explained how her goals have changed and how now she is working to improve the educational pipeline. After many years of being part of the Chicana/o studies program, now, once the program has become a department, her goal is to build a solid and strong department for students and faculty to come.
Evelyn Boria-Rivera, talked about her experience pursuing first a master degree and later going back to school to get her doctoral degree.  Boria-Rivera made emphasis that in higher education, especially at the doctoral level, you need faculty members in the same specific area of your specialization and research project so they can guide your work. On the same line she suggested one makes sure that the faculty members that will be working with you on your research will not leave before you finish your project.
Isabel Porras took a different approach and explained how working for a year before going to graduate school help her see another side of her field, Cultural Studies, and outside of academia. This experience made her see that her goals and personality fit better in academia and not the industry side of her field.  
Monica Pombo shared her recent experience of applying to graduate school as well as her decision process when it came to choosing a program. Unlike the other panelists, Pombo chose to pursue a graduate program which allows her to work outside of academia. She advised the audience to consider a variety of programs for graduate school and avoid having only one option. On her case she always planned to go to Veterinary School after her bachelor's degree, but once she started to do research and work in the lab she realized there were other program she could pursue in the field of veterinary medicine.
The audience was engaged during the event by sharing their fears regarding graduate school and also by asking questions for the question and answer session. The questions ranged from approaching professors for research opportunities to finding a support system in academia. A specific question asked was how to explain graduate school to one's family. One of the panelists, Evelyn Boria-Rivera, gave the example of using salary comparisons to show one's family how graduate school will improve one's income as well as intellectual level.
It was an inspiring and uplifting morning with four powerful professional panelists.
March 6, 2009 6-8pm
126 Voorhies
Womyn Without Borders: Honoring Our Mujeres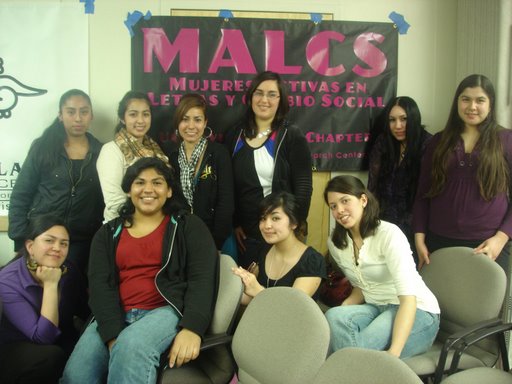 In celebration of International Womyn's Day many strong and powerful people were able to come together to uplift mujeres globally at a local level. The event started with a brief introduction on the history of International women's day, followed by a small skit by Sick Spits raising issues affecting womyn in a satirical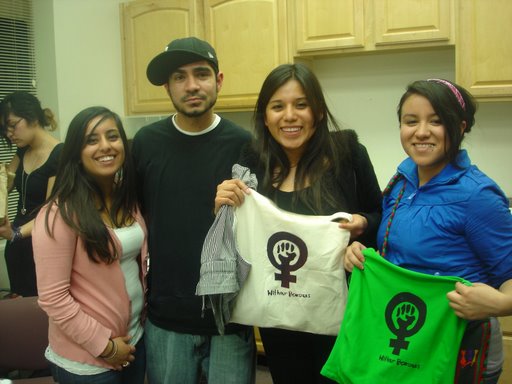 and light headed way.
This event was meant to be an interactive one, so people had the opportunity to walk around the room, engage in conversations and enjoy the art displayed honoring womyn who have been sources of strength and power in their lives. Also, the attendees had the chance to get the symbol of the womyn print on t-shirts, sweaters, bags, etc.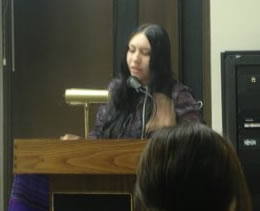 Finally to give an even more empowering atmosphere, Patricia Killelea, who has a master degree in English and Creative Writing from UC Davis and will soon start a PhD in Native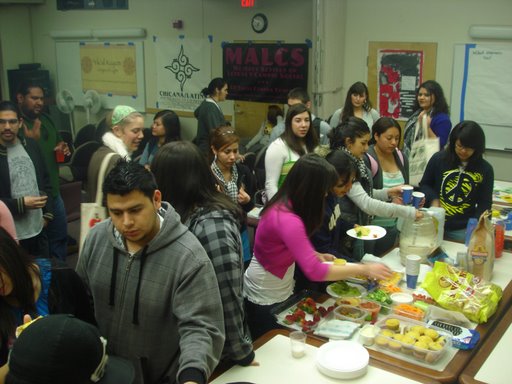 American Studies at UC Davis, read three of her poems. Other students also read their own work or work they found ideal for the occasion. It was a beautiful night of celebration that MALCS UCD campus chapter aspires to make a tradition for future International Womyn's days.
February 11, 2009 6:30-8:30pm
194 Young Hall
Teatro Chicana: "A Collective Memoir of the Struggle for Social Justice"
On the evening of February 11th, 2009, the Campus Chapter of MALCS brought to UC Davis four exceptional Chicana women who contributed to the book Teatro Chicana: A Collective Memoir and Selected Plays. Felicitas Nuñez, Laura Garcia, Guadalupe Beltran, and Yolanda Flores were members of a Chicana collective that formed a political theater group during the 1970s and 1980s to address the social, gender, and political issues they confronted as working-class women and as Chicano Movement participants. During the Chicano Movement, activists, overwhelmingly non-professionals, used theater and specifically actos (skits) as a tool to raise awareness and consciousness in working-class communities about social injustices stemming from poverty and racial discrimination. Chicanas, whose deep involvement in theater during the 70' s and 80's is rarely depicted, also raised the issue of feminism. Teatro Chicana highlights the reminiscences and creative production of seventeen Chicana actor-activists.
At Davis, Nuñez, Garcia, Beltran, and Flores read selected materials from the book and shared their personal stories about how culture, gender, and politics affected their lives during the social movements of the 70's and 80's. Coming from working class backgrounds, the women paid tribute to their mothers' strength through their skits. Reading the poem that introduces her section of the book, Beltran also shared her struggle with being a first-generation college student. As a group, the women also commented on how being in teatro made them the stronger women they are today even though they are still facing many of the same problems. Their performances included excerpts from two of their actos, E.T. and Bronca, as well as scenes from Salt of the Earth, a famous movie about a 1954 mining strike. E.T. touched on the immigrant experience while Bronca highlighted struggle for gender equality and the empowerment of women. During the question-and-answer session that followed the performance, these Chicanas spoke of their opposition to the war in Iraq, their hope for the new president, Barack Obama, and a need for educational equality and to continue the struggle for social justice.

The presentation greatly impressed students in the audience. Below are some of their comments on Teatro Chicana Book Tour Event:  "A Collective Memoir of the Struggle for Social Justice."

"The women in this group are true heroes, fighting for social equality."

"I enjoyed their skits and their upfront honesty."

"Bronca was a good finishing skit…they repeated their feminists' beliefs and what it meant for a woman to stand up and fight the submissive stereotype. My favorite line from the song [is] 'women are now armed, armed with knowledge.'"

"Teatro Chicana …emphasize the importance of education and the universal recognition of rights."

"I found this group of women to be very admirable for many reasons beyond their noteworthy creation of Teatro Chicana. I thought they were very brave… they stressed that the point was not to be good at acting and singing but to focus on the message behind the skits. They wanted women's rights, but also general equality for everyone."

"The most interesting part of these women's lives is the way they expressed their views on the political and gender issues of the time."

"I … admired each of these women's strength to express the views they knew were right and to continue their plays…I love how they expressed their views through plays and not through violence…."

"There was so much background and history that I was never aware, and it was good… to learn."

"When these women told their stories I was not only amazed by their bravery, but also by their determination to have done Teatro Chicana and completed a book."

"I hope these women continue to inspire the younger generations as we continue to benefit from their victories, learn from their mistakes, and embrace our dignity as human beings."
January 16, 2009 12-2pm
Fielder Room, MUII
Plática with Prof. Zoila Mendoza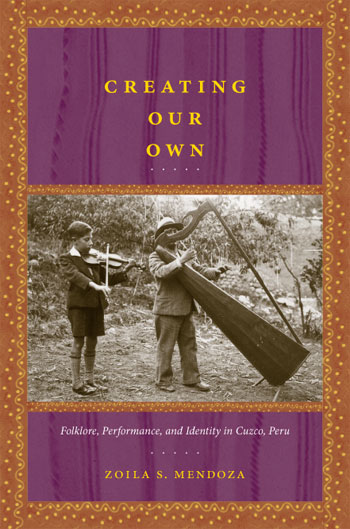 MALCS UCD campus chapter kicked off their quarterly "Plática" series in Winter 2009 with Professor Zoila Mendoza of the Native American Studies Department. Professor Mendoza's earned both an M.A. and Ph.D. in Anthropology from the University of Chicago. Her research involves performance in relation to ethnic racial identity in Peru. She has published various books and articles including her recent book Creating Our Own: Folklore, Performance, and Identity in Cuzco, Peru.
In this plática, Prof. Mendoza gave the attendees a little review of her life and how she came to the field of Anthropology. She grew up in Lima, Peru and whenever she traveled to the Andes coast, she was fascinated by the traditions and performances of this region. This fascination for performance drove her to major in Anthropology and later to pursue graduate degrees in the field.
She also offered advice on approaching graduate education. First, she suggested that graduate school should be mold to one's self interest one it comes to choosing a program.  Once you have a program in mind, estab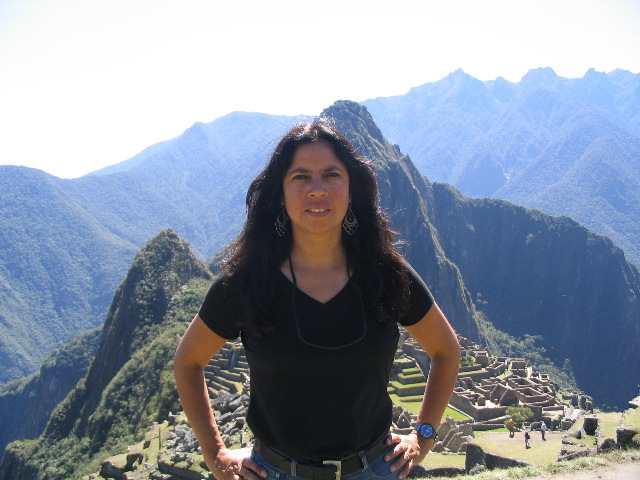 lish contact with a professor that works in the area you are interested in.  Often, contact with a professor in the department will help a student's application stand out, since it demonstrates interest in that particular department, and establishes the importance of working with specific individuals.
The last part of the plática was dedicated to a discussion of methodologies in Anthropology, as well as commentary on shifts in research done within the discipline. Whereas older anthropological analyses emphasized "objectivity" and assumed that one cannot study their own culture, Professor Mendoza explained the paradigm shift in this and other academic fields that argues against "objectivity" and urges so-called "insiders" to research their communities. As Professor Mendoza's research makes clear, engaged scholarship in our communities is useful, necessary, and represents a significant shift in anthropological studies of Latin American indigenous communities.
For more info on Prof. Mendoza go to http://nas.ucdavis.edu/site/people/faculty/zmendoza.html
December 5, 2008
HIA Conference Room
Gender and Sexuality Plática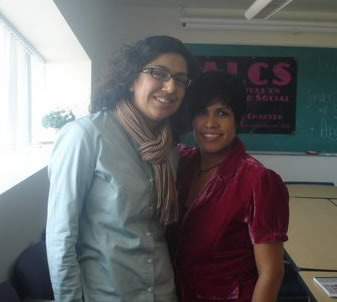 To close the fall quarter for the 2008-2009 school year, MALCS UCD campus chapter featured a Gender and Sexuality platica with Sonia Montoya from the Women's Resources and Research Center (WRRC) and Angie Cazares from the Lesbian, Gay, Bisexual, Transgender Resource Center (LGBTRC) on Friday, December 5th, 2008. The goal of this platica was to raise awareness and consciousness about issues affecting the queer community, focusing on the perspective of Chicana, Latina and Indigenous women on campus.
The plática started with brief explanations and definitions of commonly used terms homosexual, lesbian, gay, bisexual and transgender while also discussing terms such as pansexual, monosexual and two-spirit. Once the terms were defined and the attendees had an opportunity to discuss them and raise questions about the terms, Sonia and Angie performed a skit showing the reaction some people have toward the LGBT community.
They portrayed two friends chatting happily until one mentions she is dating someone and clarifies that her partner is another woman. After the skit, Angie and Sonia moderated an exercise in which the attendees analyzed the reaction of the characters in the skit and were asked to think of how we could change the attitudes of the characters to avoid the uncomfortable moment and the abrupt end of the conversation.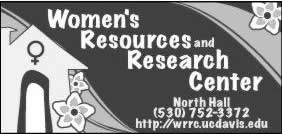 The attendees also shared some of their experiences dealing with stereotypes toward the LGBT community. There were also questions throughout the plática to clarify any doubts or to simply know how to be considerate of members of the queer community. One of the questions was regarding what to do when a friend comes out to you. Sonia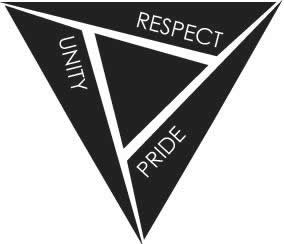 and Angie mentioned that it is vital to support your friend and help them get in contact with a LGBT resource center. These centers have specialized people that have the tools to help your friend.
In a final note Sonia and Angie reminded everyone that the doors of the WRRC and LGBTRC are always open. Students are welcome and the centers provide a safe space for them.
November 7, 2008 12-2pm
2234 SS&H
Plática with Professor Jennifer Chacón
MALCS November's plática featured Prof. Jennifer Chacon from Law school. Prof. Chacón shared her
experience in Law School, her projects and work experience. Also, the attendees had the opportunity to ask her aboutLaw Schooland higher education in general. Professor Chacon also gave some advice about applying to graduate school, like personalizing personal statements, studying ahead of time for the placement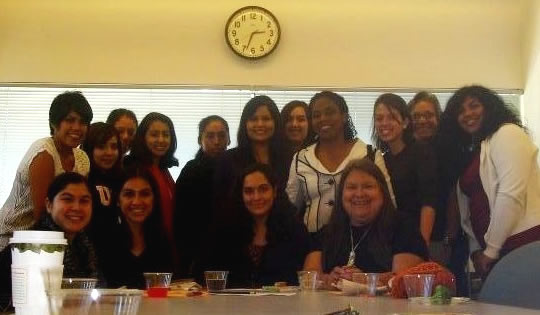 exams (LSAT, GRE, and MCAT) and applying to the university you actually want to be in. She also gave an idea of how students are selected for graduate school and how grades are not all that it counts.  
In a final note she talked about her work on immigration issues. She was the lead convener of Obama's campaign advisory committee on immigration. This committee started with 8 to 12 people and grew to 80, with Jennifer being the lead person throughout the campaign.

For more info on Prof. Chacon go to http://www.law.ucdavis.edu/faculty/Chacon/